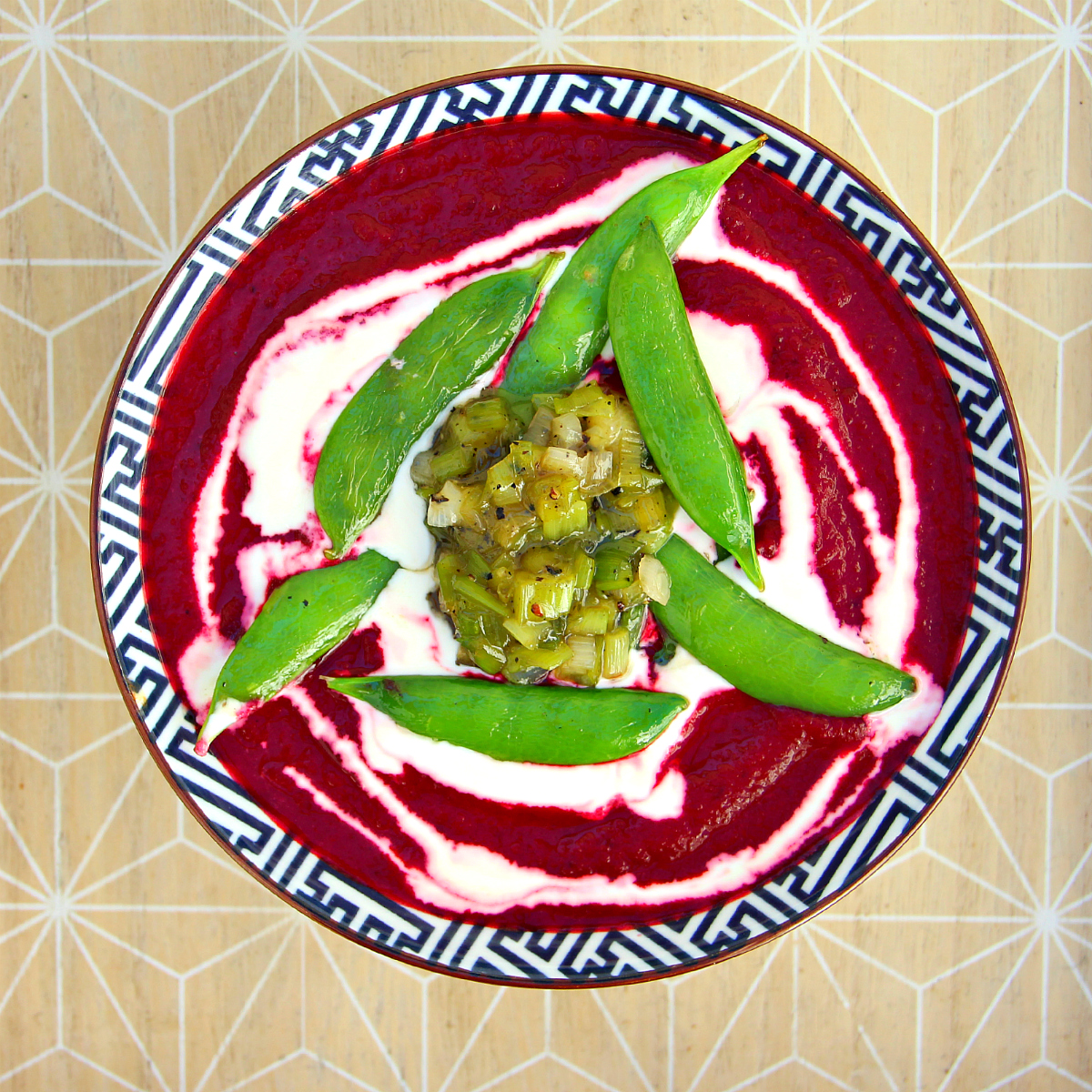 ---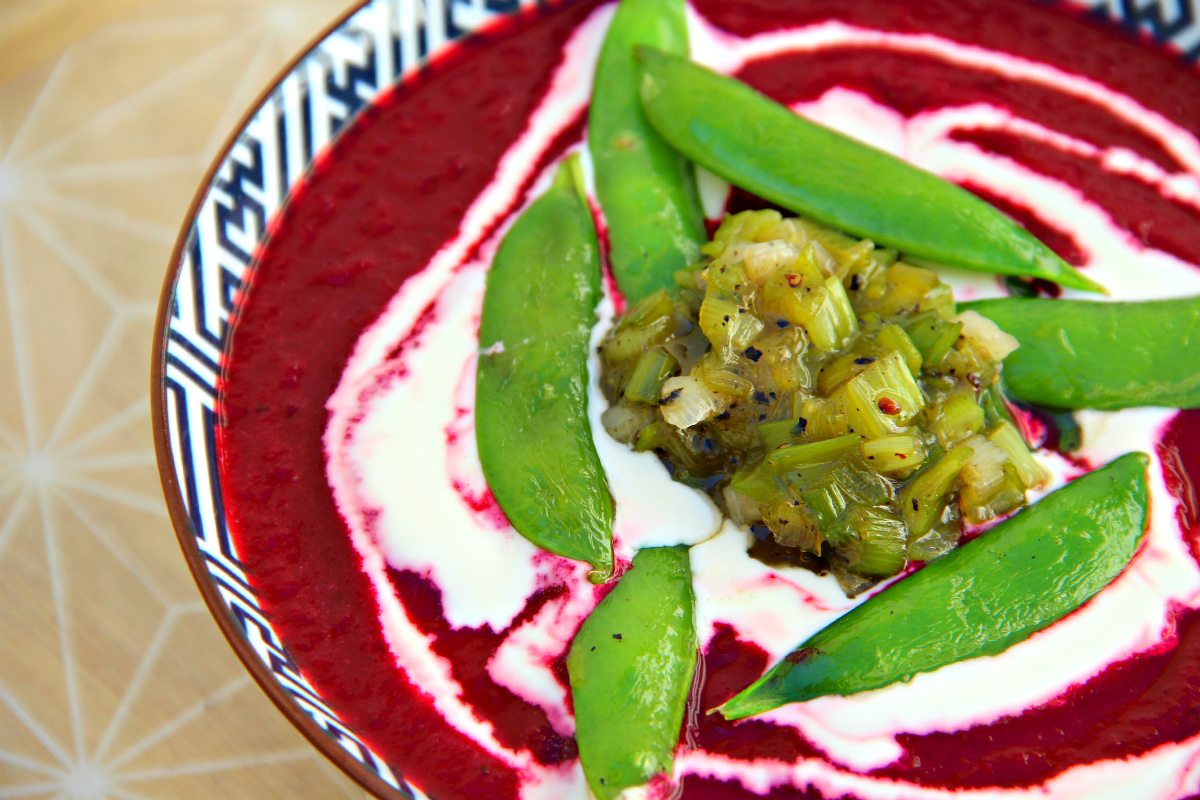 ---
One of my favourite colours have always been beet root red. So beautiful. And so is this soup, but most importantly it also tastes great.
Usually beet root soup can have a very earthy and heavy flavour, but the cucumber in this soup elevates all the heavy earthy flavours and makes it light and fresh. It's really difficult to explain, but all the earthiness disappears and the soup is so much more balanced.
The creamy swirl gives a creamy textural element and also brings a beautiful contrast to the beet root red. The caramelized greens adds sweetness and a perfect kick to this soup. If you wanna be a little extra and like that ZING then add a little fresh ginger or ground ginger and a pinch og cayenne as well.
---
Like soups in general? Check out these:
---
---
Serves 4
---
Ingredients
---
Soup
---
9.5 dl chopped beet root (4 cups)

1 cucumber

3 red onions

6-8 garlic cloves

2 tablespoons extra virgin olive oil

1 teaspoon ground cumin

1 teaspoon dried thyme

1 teaspoon freshly grind salt

1 teaspoon freshly grind pepper

400 ml water (1½ cup)

Juice from 1 lime
---
Caramelized Greens (optional)
---
6-8 stalks spring onions

1 handful snap peas

3 tablespoons vegan butter / margarine

3 tablespoons granulated sugar

Salt and pepper to taste
---
Other toppings (optional)
---
---
What you will need
---
1 vegetable peeler

1 measuring cup

Spoons to measure

Cutting board and knife

2 L pot or bigger (0.5 gallon)

Spoon to stir

1 pan

1 stick blender
---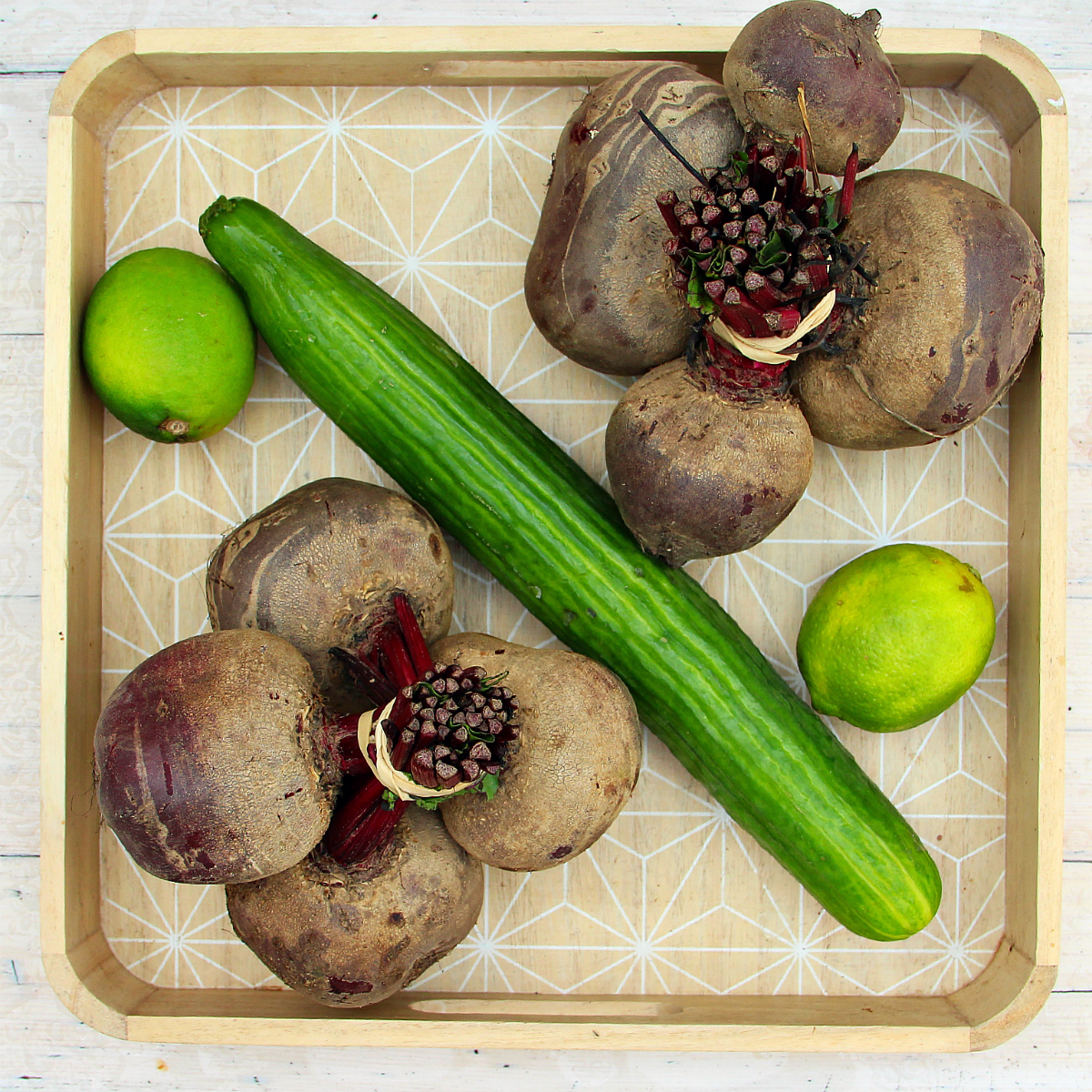 ---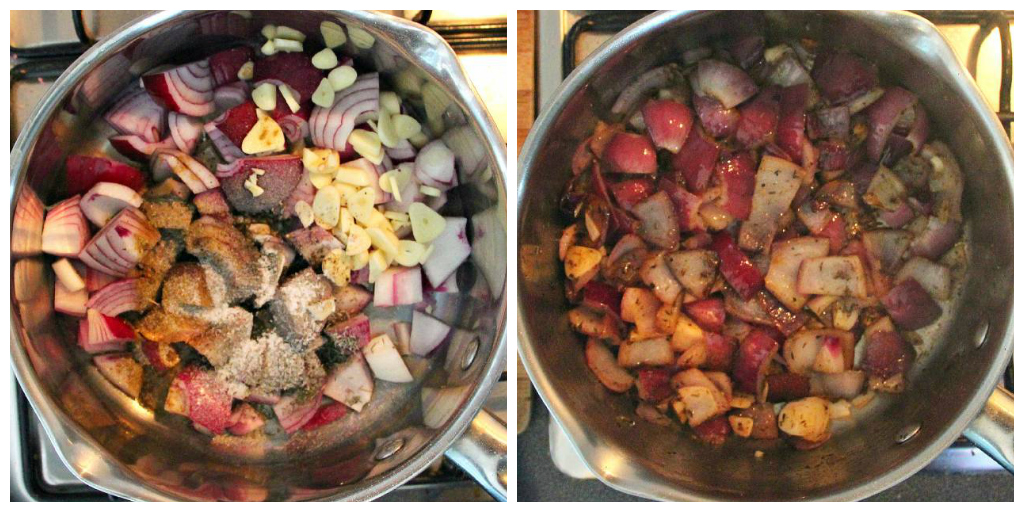 ---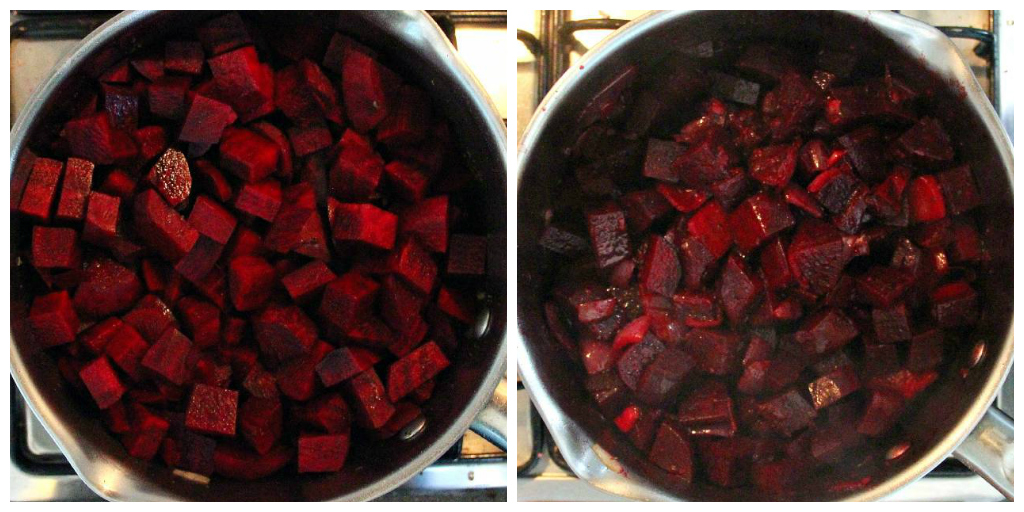 ---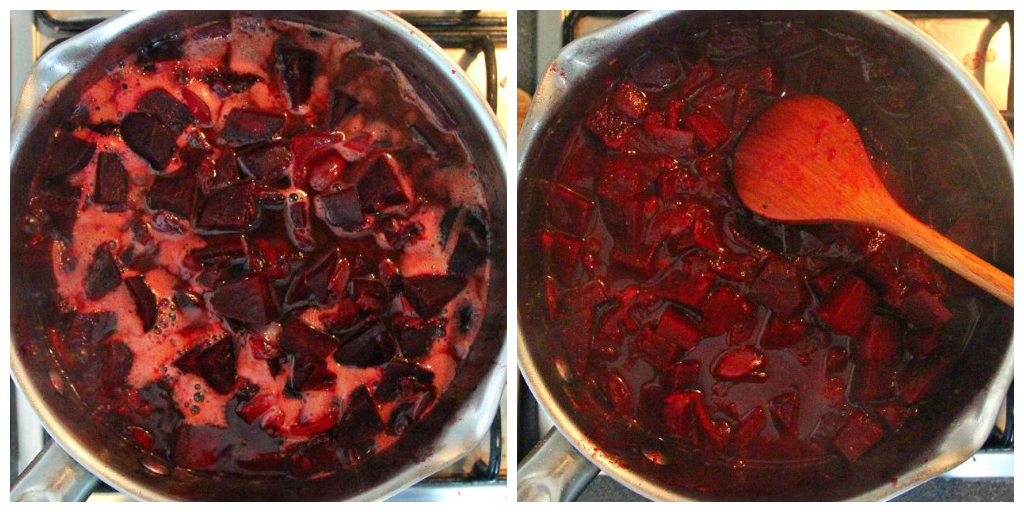 ---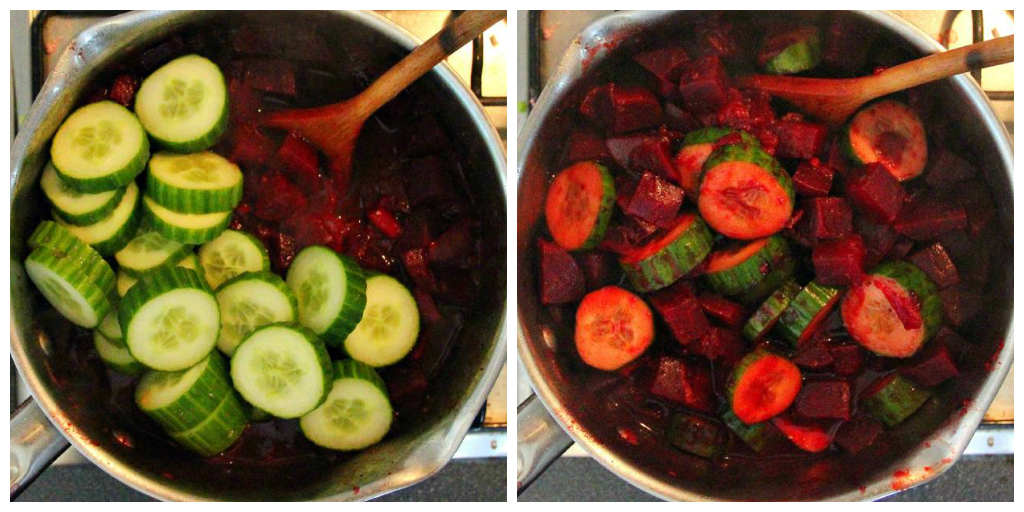 ---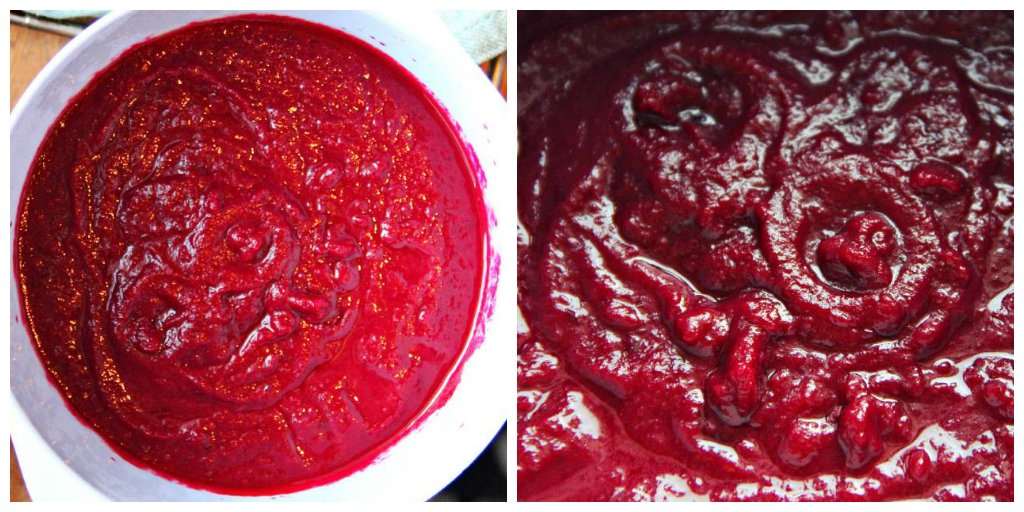 ---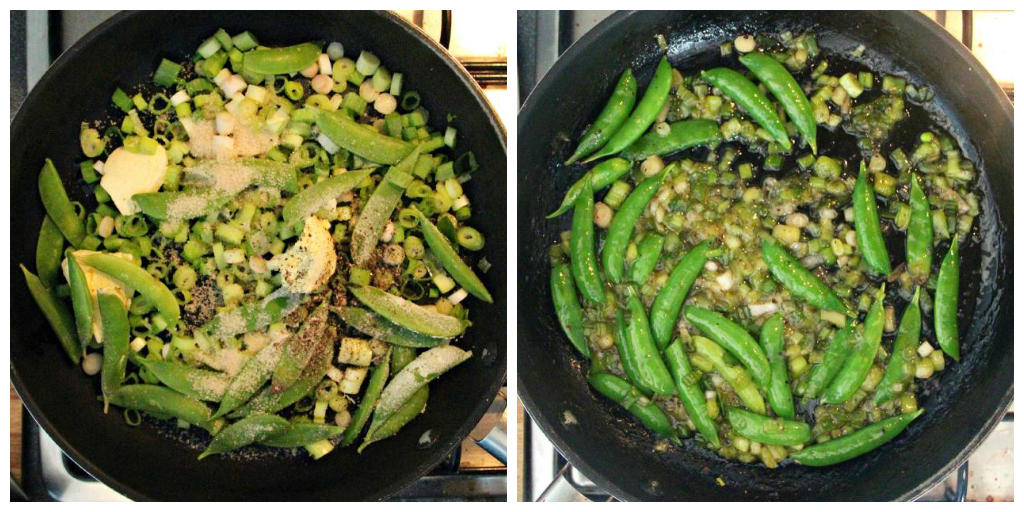 ---
Instructions
---
Peel the beet root and chop in about 2.5 cm dices (about 1 inch). Put in a bowl and put aside.

---

Peel and roughly chop the onions and the garlic. Put in the pot with the olive oil, cumin, thyme, salt and pepper. Turn the heat in high and soften the onions while stirring occasionally.

---

Then put in the chopped beet root. Fry the beets for about 10 minutes in high heat while stirring occasionally.

---

Then pour in the water and let simmer for about 30-35 minutes with a lid on with low heat, stir on occasion.

---

Chop the spring onions and put into a pan with the snap peas. Put in the vegan butter, salt, pepper and sugar. Fry until soft and caramelized but not fully cooked, you want to keep that beautiful green colour and still have bite to the snap peas.

---

Roughly chop the cucumber and put into the pot after it has simmered. Blend with your stick blender until completely smooth. Add in juice from 1 lime and add salt and pepper to taste. Stir well.

---

Serve in 4 bowls and swirl in some vegan cream of choice and top with the caramelized spring onions and snap peas.
---
Enjoy !
---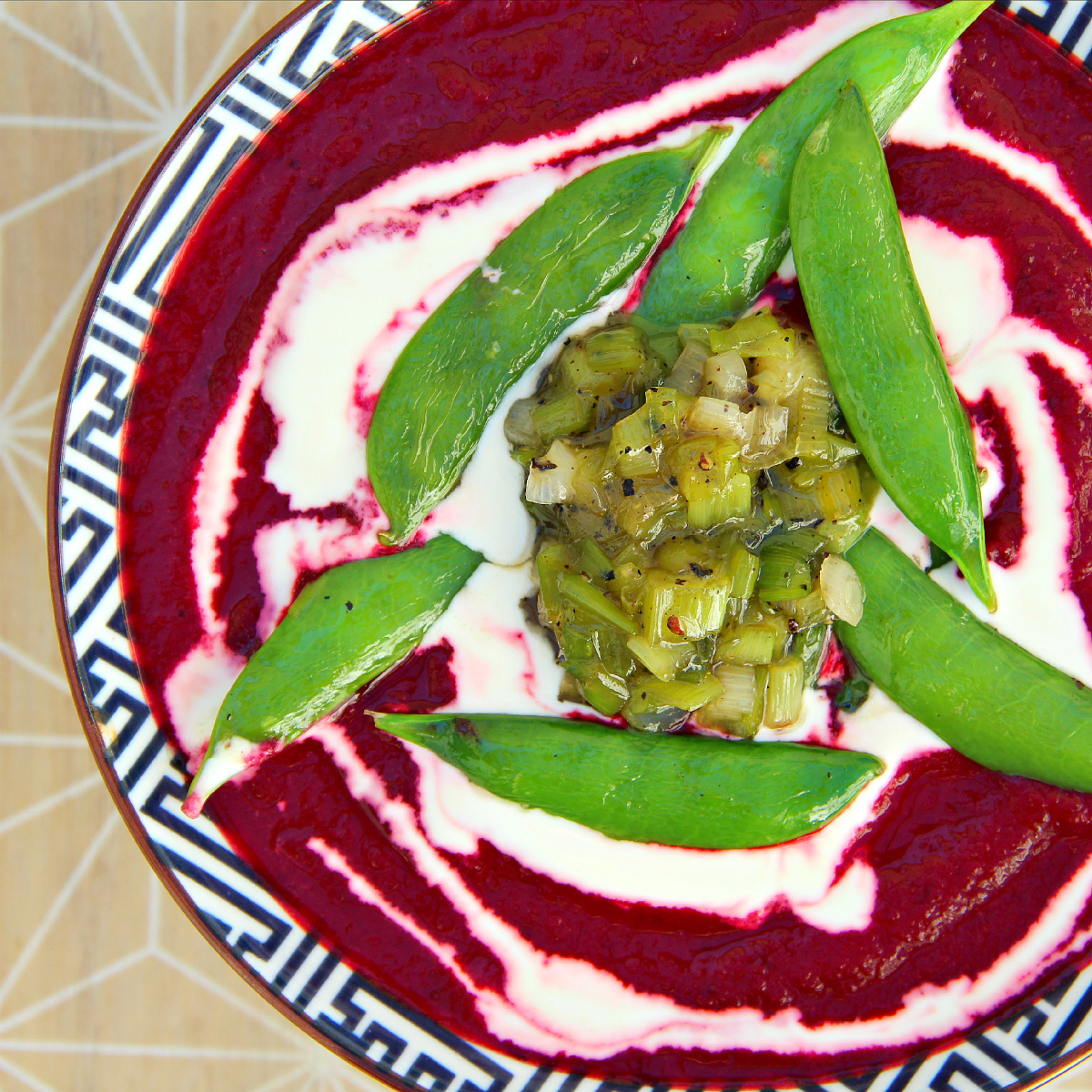 ---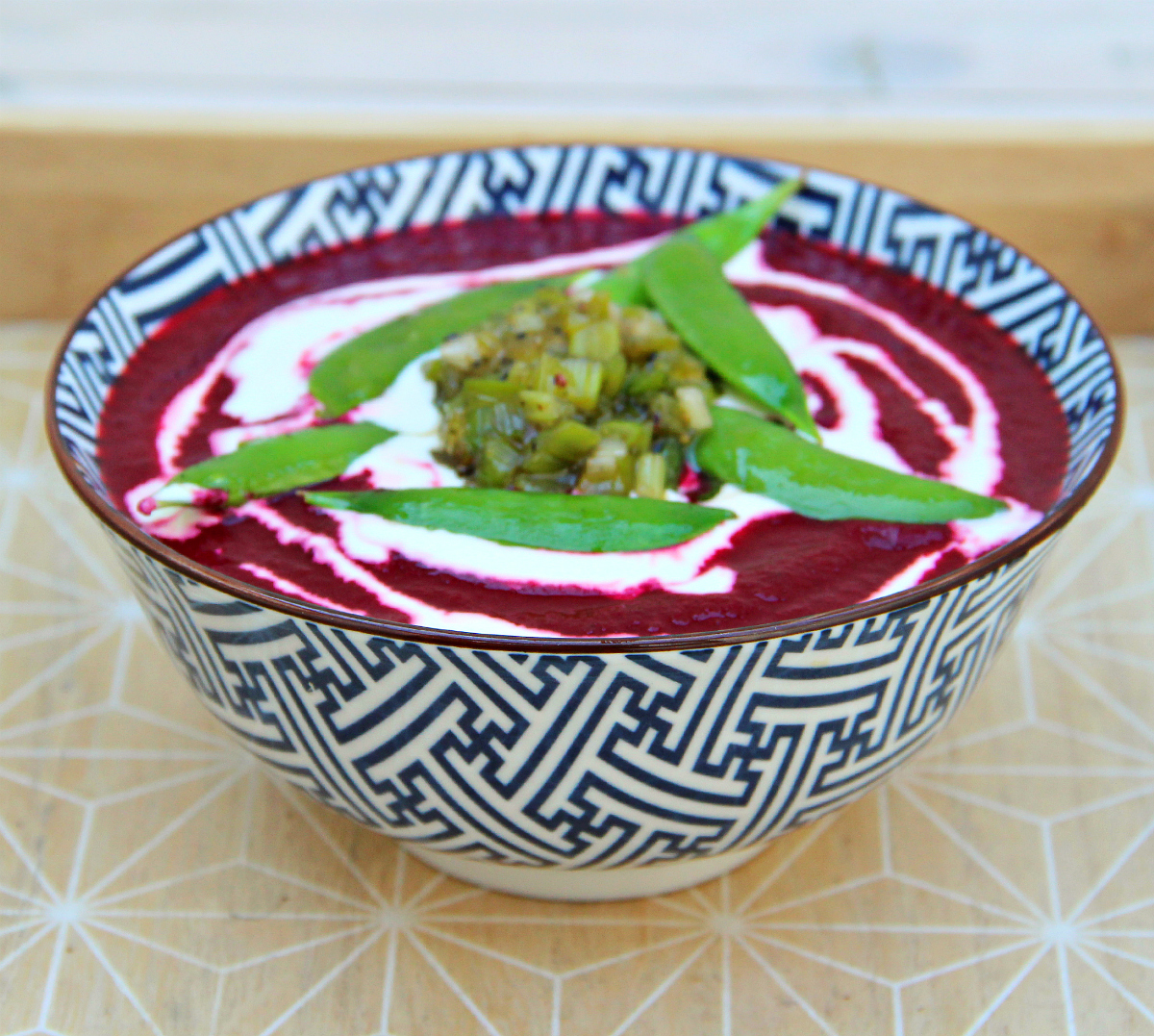 ---