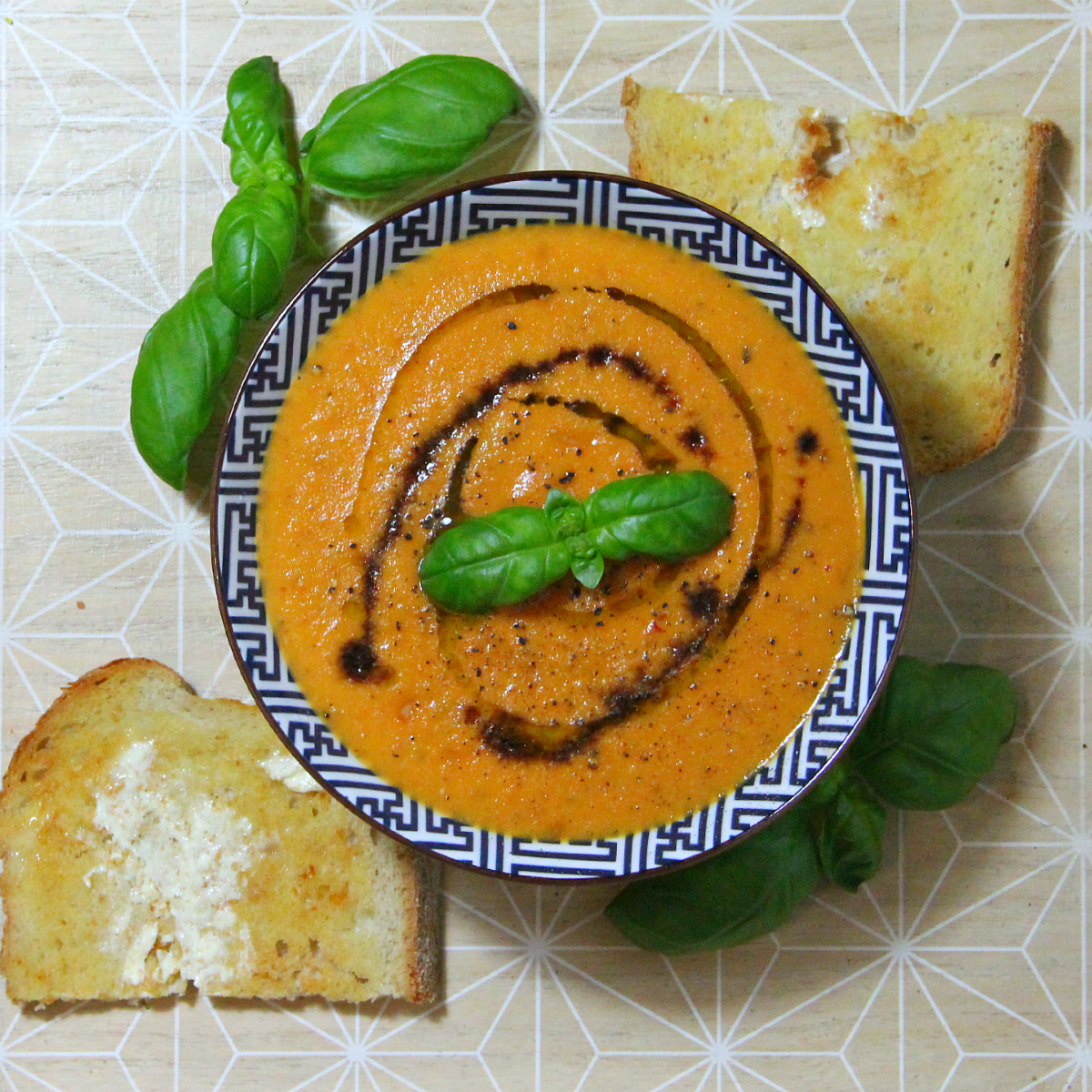 ---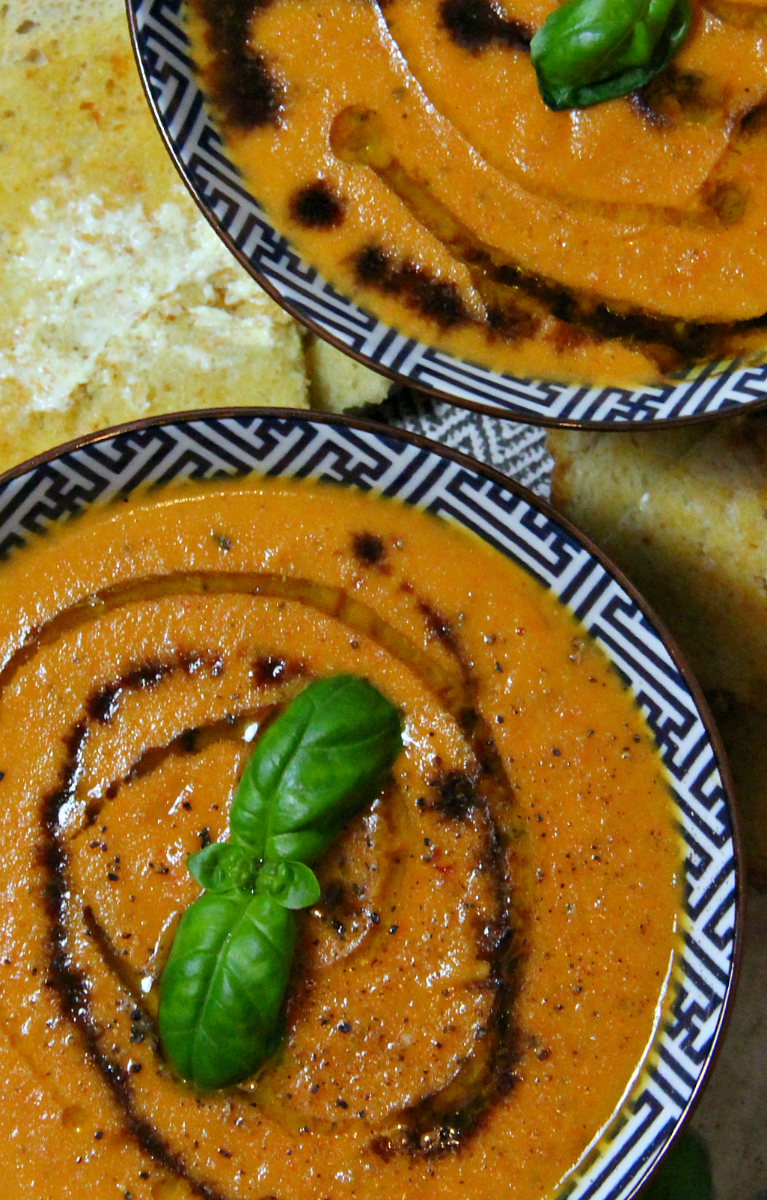 ---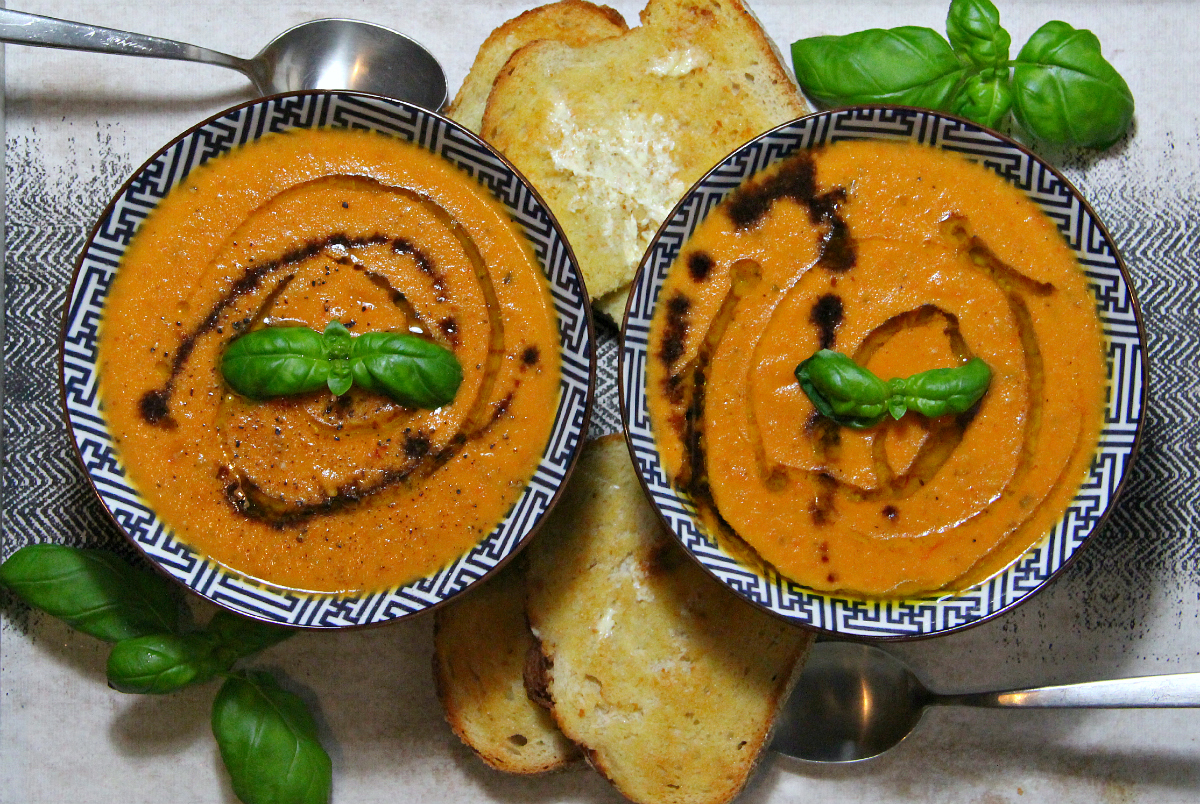 ---
There's just something magical that happens when something is being roasted in the oven. Like bell peppers, they're so piquant but when roasted they have a completely different flavour. Same things happens with tomatoes, everyone know the flavour of a tomato soup, but this soup has such a different flavour to it, and it's simply magical.
The roasted tomato is the star. Creamed with plant milk and plant creamer, just enough to be creamy and not overpowering, but leaving all the flavour to the tomato. Lightly spiced with herbs, nooch, vegetables stock and a tiny amount of chili to elevate all the flavours.
When roasting the tomatoes it's important to save the water from the tomatoes, I made the mistake to put it on an oven rack so a little of the juice ended up in the bottom of the oven, no biggie, but good to avoid that. Use a solid rack that's a bit shallow, to catch the excess tomato juice seeping out when they're getting roasted.
Serves two very big portions, or 3 good sized portions with recommended bread and garlic butter on the side.
---
Like soups in general? Check out these:
---
---
Serves 2-3 people
---
Ingredients
---
Soup
---
1.5 kg red ripe tomatoes (3.3 lbs)

2.5 dl unsweetened plant milk (1 cup)

200ml oat cream (6.7 oz)

2 red onions

3-5 garlic cloves

2 tablespoons extra virgin olive oil

1 tablespoon ketchup

1 teaspoon nutritional yeast

1 teaspoon dried vegetable stock

½ teaspoon dried oregano

½ teaspoon dried basil

½ teaspoon paprika

1/4 teaspoon chili flakes (optional)

½ teaspoon salt

½ teaspoon pepper
---
Garnish (optional)
---
Olive oil swirl

Very light sprinkle of balsamico

Fresh basil leaves

Flaky salt
---
Side suggestions (optional)
---
Toasted sourdough bread and margarine
---
What you will need
---
Oven rack (solid and shallow)

Silicone mat / baking paper

Cutting board and knife

1 big pot

1 spoon to stir

Measuring spoons

1 stick blender
---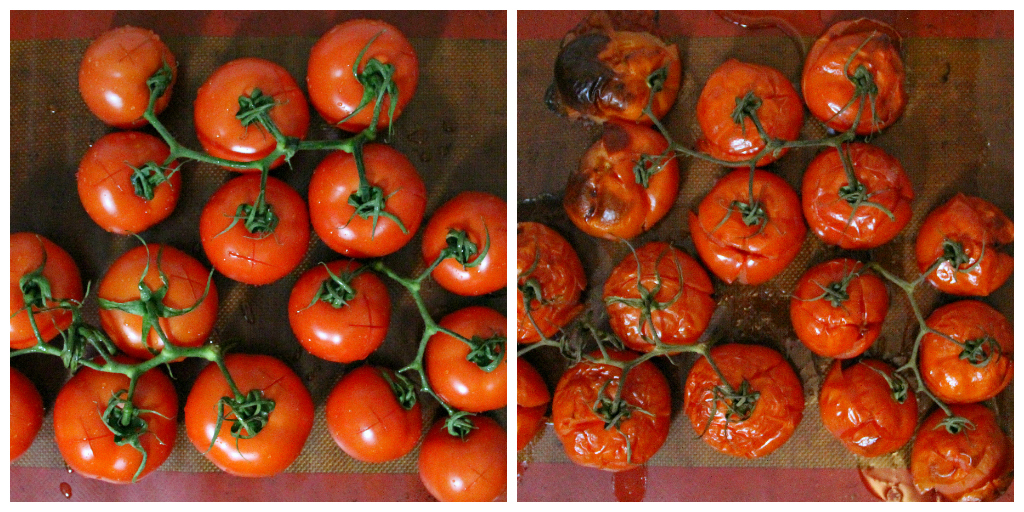 ---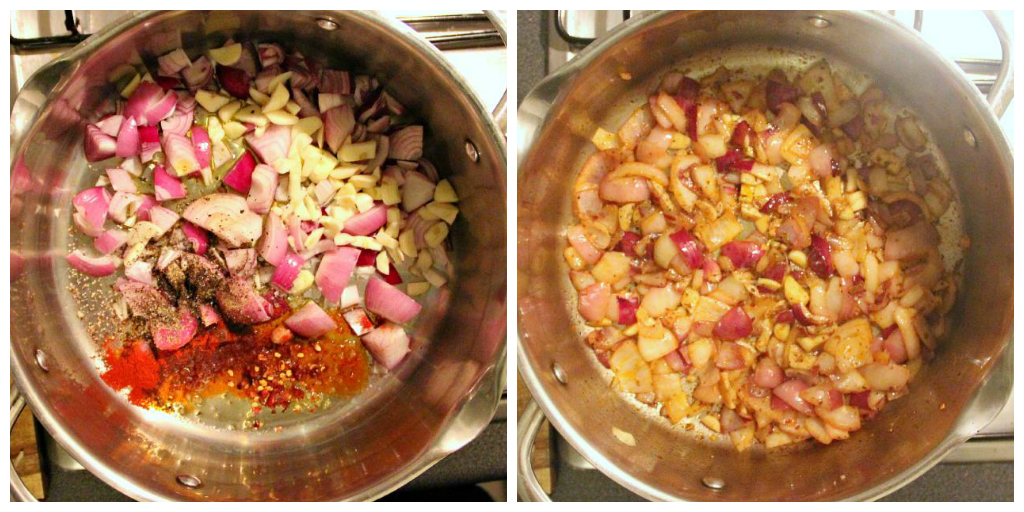 ---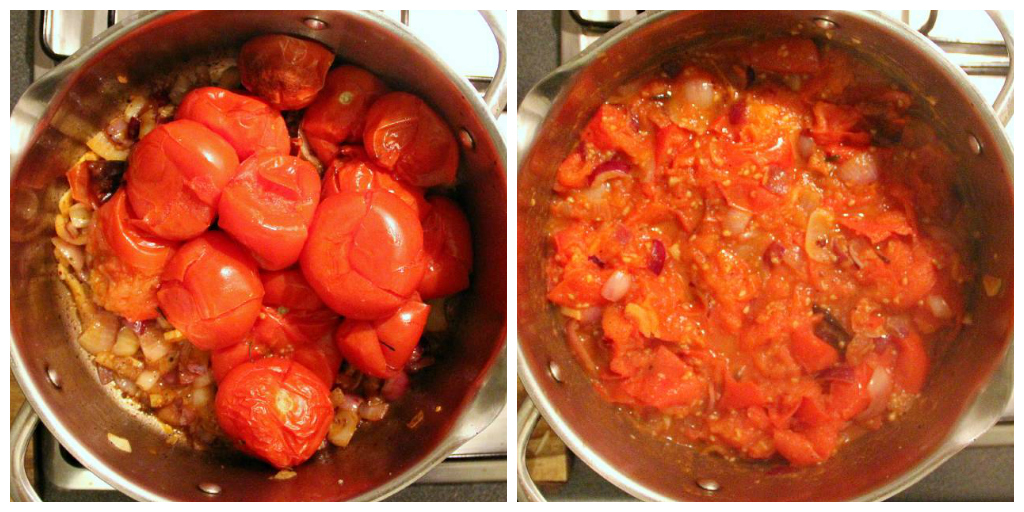 ---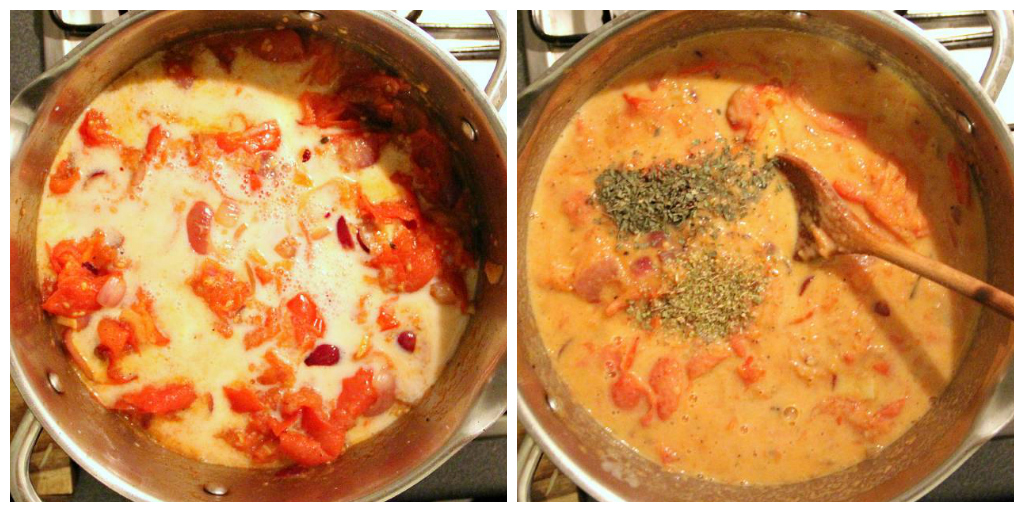 ---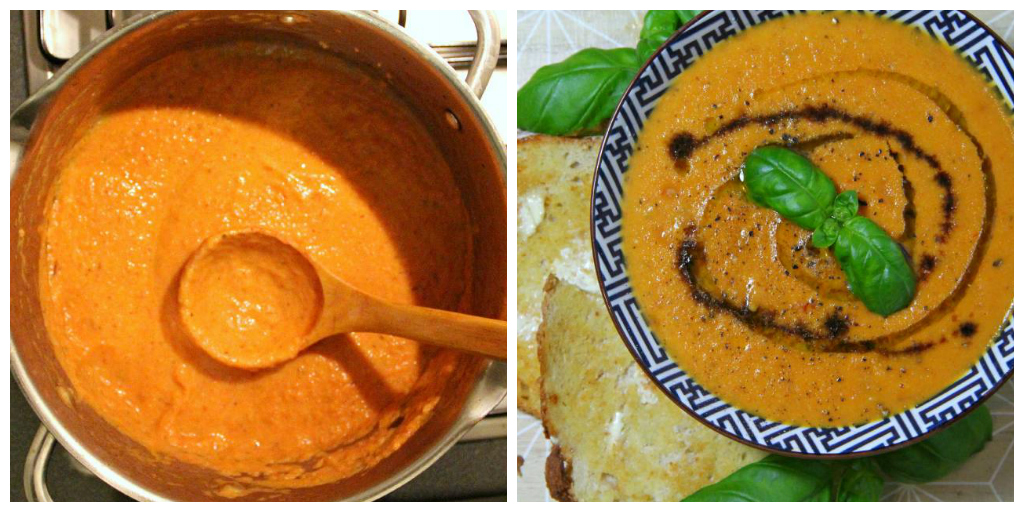 ---
Instructions
---
Preheat the oven to 200c (390 F).
Wash all the tomatoes thoroughly. Cut a little cross on every tomato, this will prevent it from bursting in the oven when baking.
Put tomatoes on a silicone mat / baking paper and bake in the middle of the, oven, on 200C (390 F) on normal setting for about 60 minutes or until the tomato starts to look a bit charred.
About 10 minutes before the tomatoes are baked, prepare the pot.
Peel and roughly chop the onions and garlic, put in the pot with the olive oil, paprika, chili flakes, salt
and pepper. Turn the heat on high and soften the onions. Stir occasionally.
Put in the roasted tomatoes whole, discarding the stems. Bring to a simmer on medium heat.
Then add in the plant milk and oat creamer, ketchup, basil, oregano, nutritional yeast and vegetable stock. Stir well and bring to a simmer with a lid on. Simmer for about 10 minutes.
Blend the soup smooth with a stick blender. (Note: forgot to take a picture of the blended soup until after we ate, that's why the pot looks almost empty on the photo, haha). Add salt and pepper to taste if needed.
Serve with an olive oil swirl, very light sprinkle of balsamico, fresh basil leaves and flaky salt. Add toasted bread, buns, margarine or garlic butter as a side dish.
---
Enjoy !
---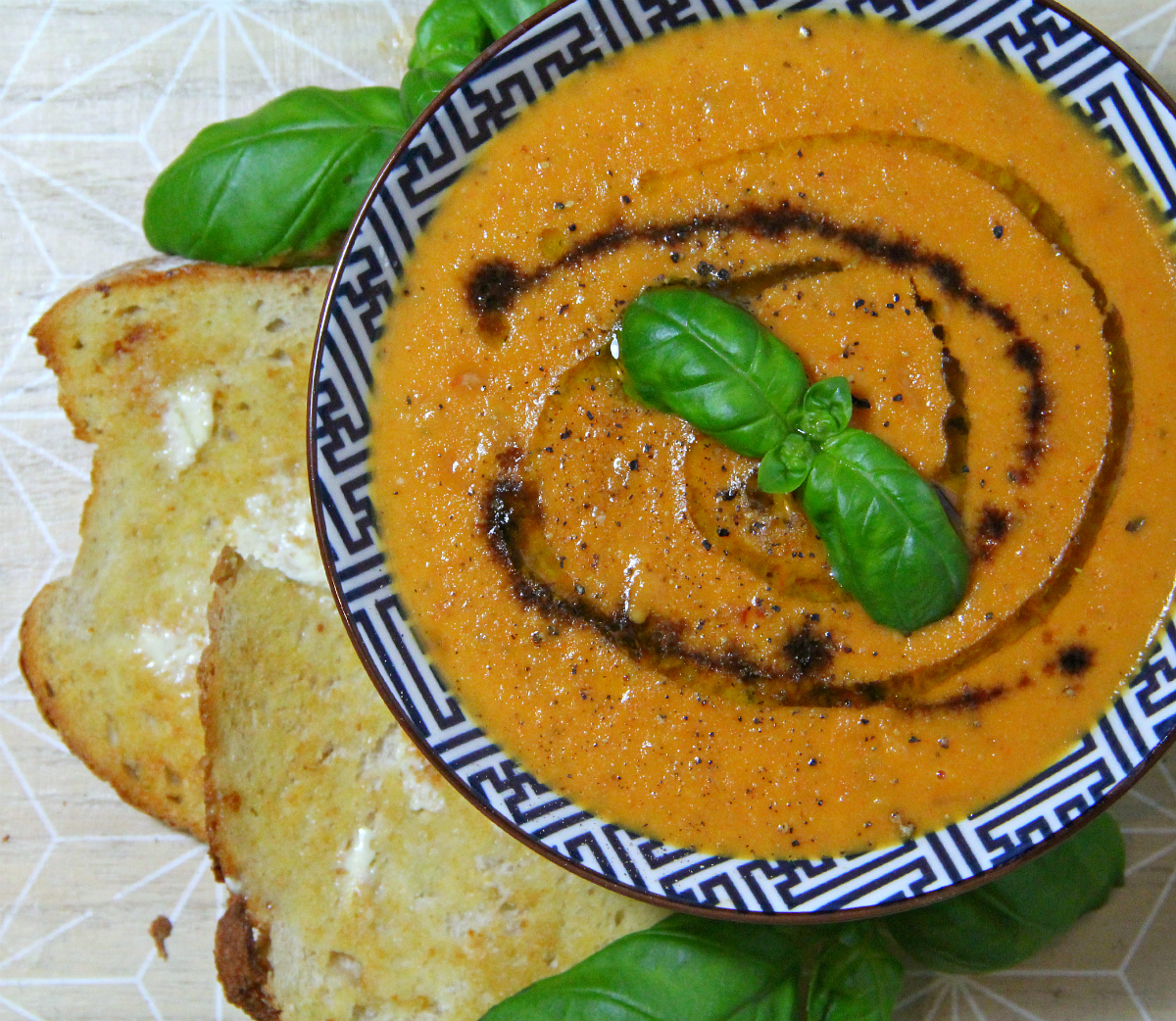 ---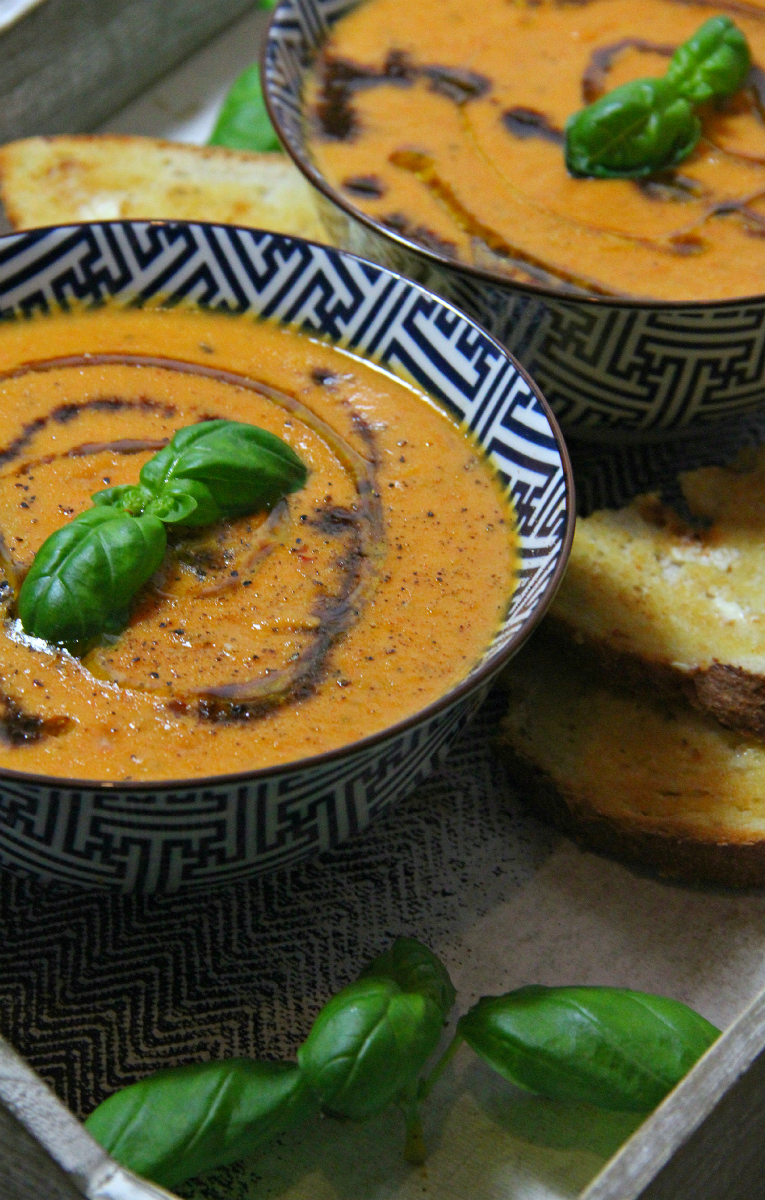 ---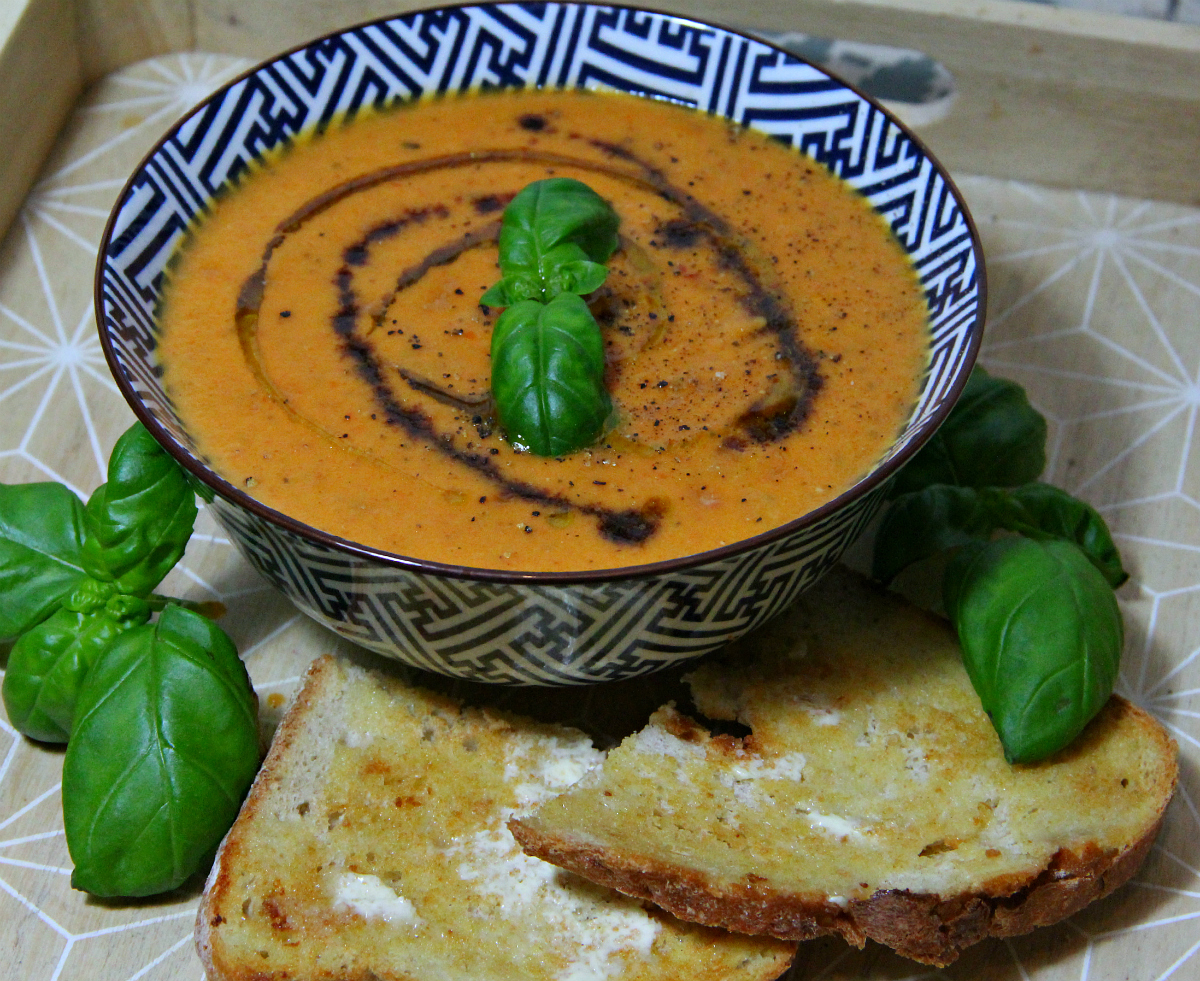 ---