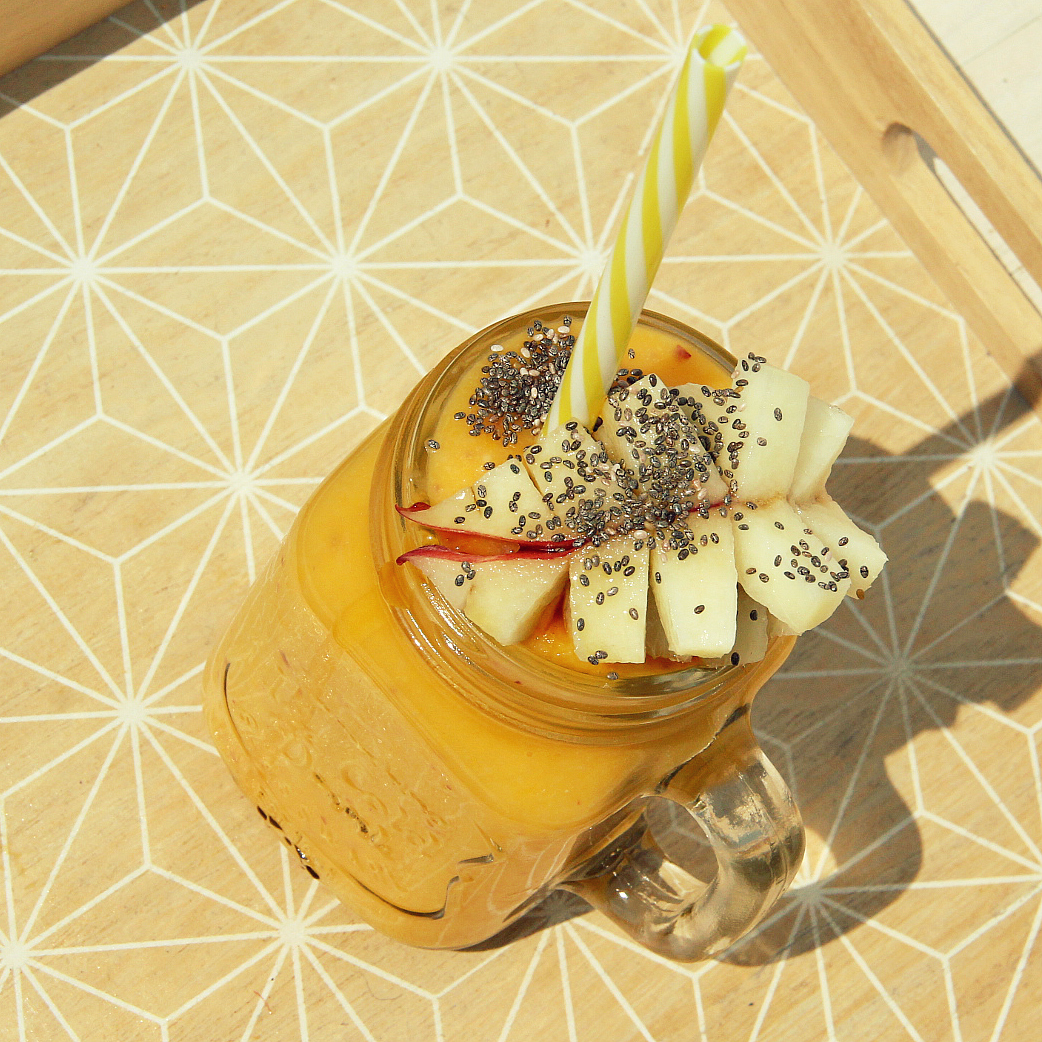 ---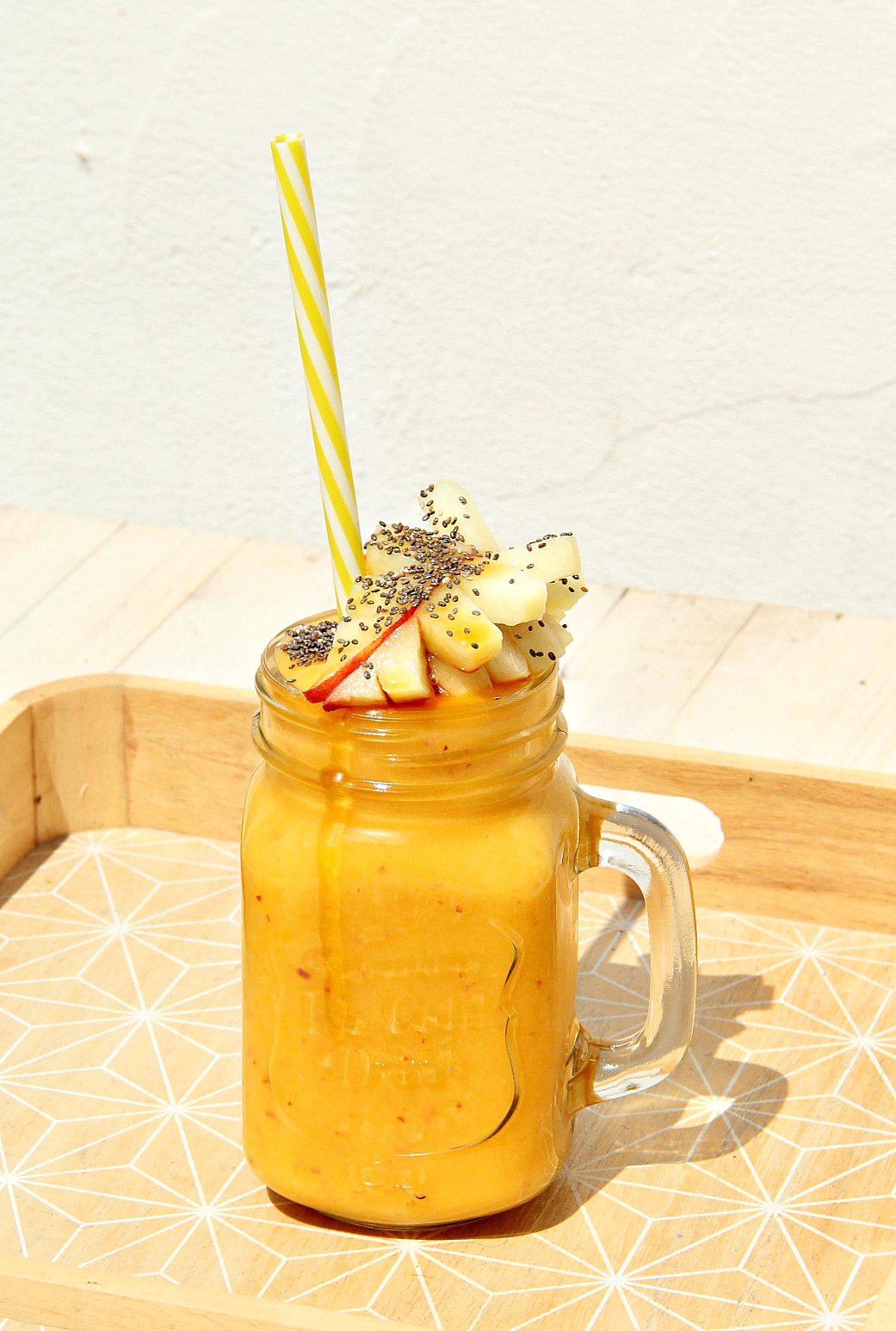 ---
This colourful yellow smoothie is a part of my rainbow smoothie series, where I want to make a smoothie for every colour of the rainbow.
Eating all the colours of the rainbow with fruit and veggies gives you the best variety of food and offers your body a colourful array of nutrition.
Here's a few of the colourful smoothies, if you'd like to add more colour to your diet:
---
In this smoothie I added some vegetable to make it more healthy. The fruits sweeten the drink so you wont have that savoury flavour in your morning drink ! This smoothies has a slight piquant flavour to it, and the sweetnes of the fruits balances it out.
---
Serves 2
---
Ingredients
---
1 ripe mango

5 donut peaches aka UFO's

½ yellow bell pepper

4 scoops of vegan coconut ice cream, or frozen coconut cream

3 tablespoons maple syrup
---
Toppings (optional)
---
1 donut peach, cut delicately

Maple syrup

Chia seeds
---
What you will need
---
Cutting board and knife

1 blender or stick blender

1 cup

Reuseable straws
---
---
Instructions
---
Cut the mango's two thick meaty sides off, so you're left with the big seed. To remove the skin of the mango use a cup. See above.

---

Cut the mango into bigger chunks and transfer to the bowl. Also cut the skin off the seed part and add the rest of the yellow fruit.

---

Cut the donut peaches into big chunks, leave the skin on, and transfer it to the bowl.

---

Cut and deseed the yellow pepper, and cut into chunks.

---

Scoop the vegan coconut ice cream into the bowl.

---

Add the maple syrup and blend everything smooth.

---

(Optional) Serve with toppings like fresh nectarine, mango, maple syrup and chia seeds.
---
Enjoy !
---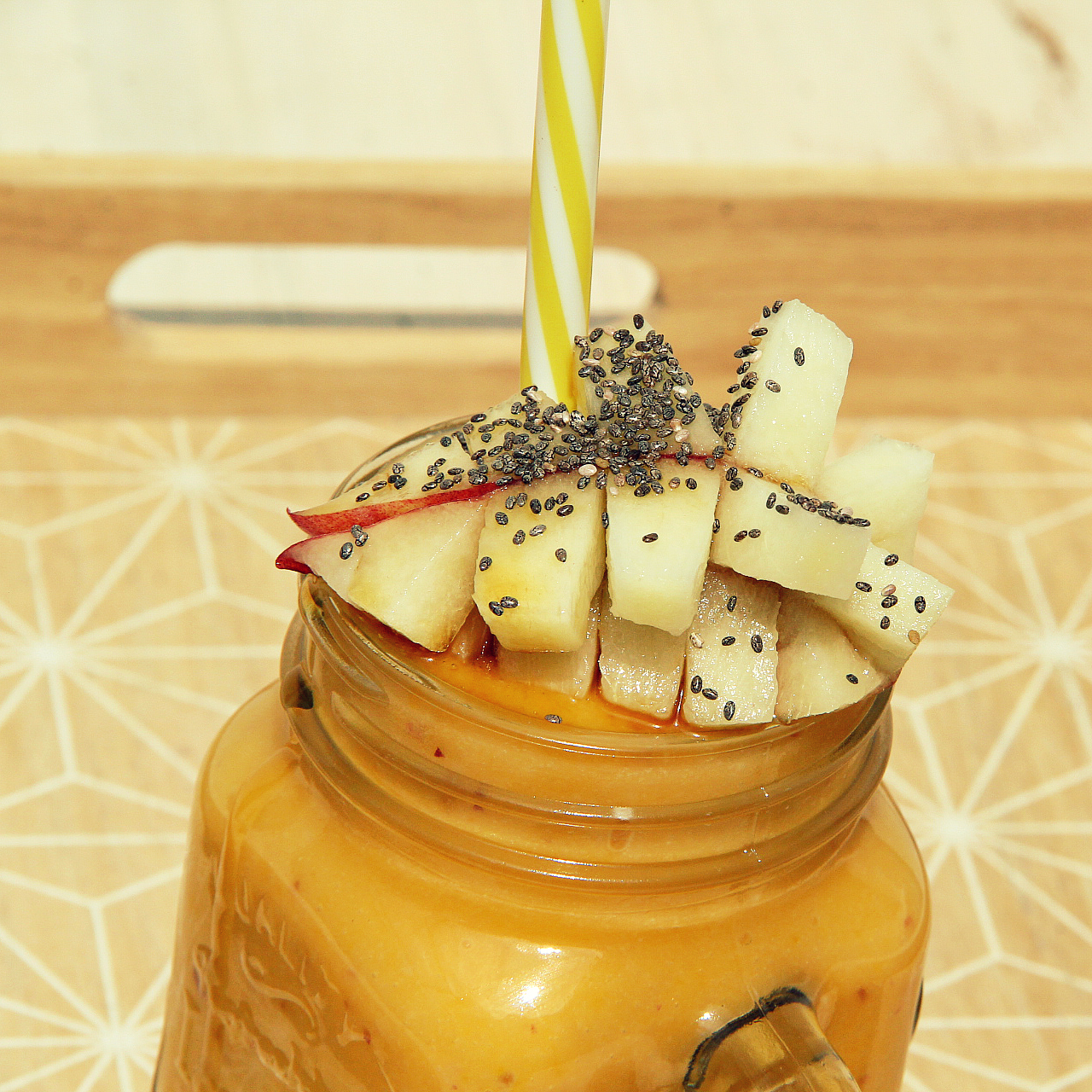 ---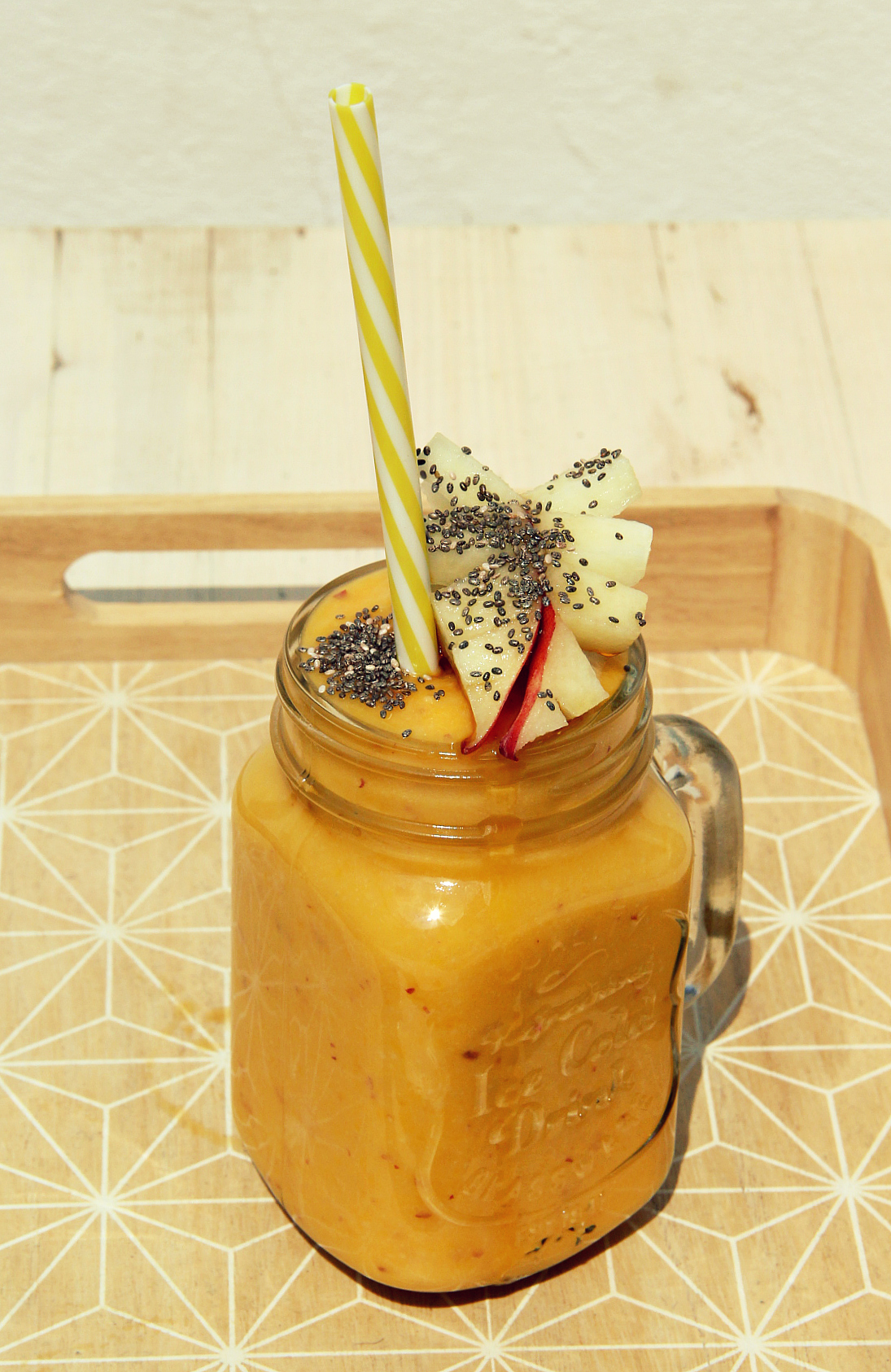 ---